Funnily enough, caught the flu and felt pretty bad under the weather at the same time as the economy collapses. Hope everyone's $$ is still safe in the vaults, rather than in the stocks. But if you have surplus to needs, now's is the time to mop up the good deals
The real economy's gonna hit us common folks in time to come. For now? i'm still picking up the nice deals/odds and ends...i just love the marketplace
PICKUPZ

lEvis 501xx

Always a staple in any wardrobe, and i probably have more than sufficient denim for several generations, but i just can't resist the fades on this

RRL v-neck and Number(N)ine guns n roses

Probably going through the whole rock'n'roll-easygoing-lazy-slouch-style (not that i'm an expert), but its awfully comfy. The search for the elusive perfect tee is always on, and the RRL's are pretty close (ones you really sleep in) But dang, them n(n)'s are really destroyed, hahaha.
---
DROPZ
Jeremy Scott for adidas
I only kinda like these 2 from the upcoming
Jeremy Scott collection
...but (you knew it was coming) i feel leopard's pretty much done by Cavalli, and the pieces don't make me sit up like i expect them to. Who could forget the ultra-rare 1st Jeremy Scott dollar-bill infused adidas hi-tops back in the day?
speaking of leopard
...
Resonate
Following the pics of the denim with leopard print rear patch earlier, more are revealed from the upcoming collection. Totally going for the animal look this A/W, i like the black horse-hair combi, but wonder when i'll ever pull it off.
They'll be great to pair off with the NB 574/575 Horse-hair pack though
But if you plan on wearing faux-fur allover-style, beware when those mammals get close enough, they might mate with ya, LOL
Nexus7
Been ages since i posted stuff on one of my fave labels, so i'm gonna go overload
Part of the new line of tees with "warriors" print, they've done a one-off custom yet again on hollywood-friendly clothing. Like how they've customed on vintage American college tees, PoloRalph/Lacoste tees, they've reappropriated the all-too-familiar MarcJacobs
"protect the skin you're in"
tees. These items are few and far between (think Undercover's Undrkvr one-off range) so get em while they're hot
A/W 08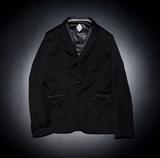 Cardigan; 3B jkt; zip hoodie (i like!!); shawl sweater



Herrington down vest; denim jkt; quilt jkt (awesome!)



Indigo/Black denim; Goretex jkt(perennial fave N7 material); knit cardigan(its beginning to grow on me); reversible S/S, L/S tee

and of couse the quintessential NexusVII tees (all beautifully adorn with Chaz's inks)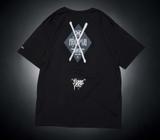 remember the "warriors" imprint earlier? love the reflective print


"cult follower" print is sick-sick-sick

I'm thoroughly sold on those prints (ya think?), so if anyone has access to them: HOOK A BROTHA UP!
Oh, and bonus pics of more bad-ass photo print N7 goodness
"erykah badu does it better"
'nuff said!
---
RANDOMZ aka RightClickSaveAs
Angela Lindvall models in bikini for Jimmy Choo
i believe thats what most ladies would do for a pair of JimmyChoo's as well!
Halle is Esquire's
sexiest woman alive
i wouldn't doubt her for a second
Bonus pics time: Jessica Alba circa 2002
For the fine-haired scrutineers, click and zoom on 3rd pic (i knew she loves au naturel)
laters y'all!!!