Boring old weekend, but an otherwise very welcome snooze (god i love my bed)
Headed out for dinns with the gf in town, and i'm always (dumb)struck by how anyone can rationalize more than an hour's wait for dinner (when its not even done by world-acclaimed or michelin-starred chefs). Joining the queue just coz everyone else is doing it? not for me...
threw something on in 5min and got a jap/yank collabo look
nexus7 daftpunk|junya levis|TN NBMT580
mail call
My main-man-mailman did his rounds again (dude actually knows me and dad's name now, weird)
Supreme x
Hideout
tee
I couldn't really even remember any announcement of the drop (only the usual HB sneaks and AB pix). Words of course referring to the by-now iconic message carved on Hideout's counter. Stoked on the college font, nice pairing with my wtaps x 'preme version. Heard the store will be moving off pretty soon though, any idea where to?
Some oldies: Project Dragon "PD99" and Maharishi
I can never resist the old PD stuff, not when ol' pointy-ears are on the front. And that Maha tee? man, still remember the days when it drove fashionista's crazy for them sno-pants. Me? that iconic image of Hardy was stuck in my head
these Rip Zinger prints arrived (as if i needed more tees in my life), and reminded me just how much i love photo tees
---
Dropz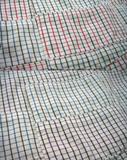 Goodenough shirts: patchwork and stripes
Love the details
Resonate for winter: plaid shirt and indigo
That leopard print rear label is killer!
Resonate book: don't you love the images? Pls turn em into photo tees, HF!
And that cover too! :)
GDEH laptop creatures: superfurryanimals
Something out of left-field, but pretty cool conversation starter i must say. Goodenough's take on the Apple Macbook Air manila-envelope-steez, in animal print!
---
RANDOMZ
Is it grafitti if it was commissioned?
Is it still Banksy if it was actually done by some other folks?
In any case, i'd still def take a photo op given the chance, just like the iconic DKNY mural. The 2nd rat in business suit def feels right at home at Wall St right now
uber-milf J Alba advises you guys and girls to
get out and vote!
Damn, its as if those ad-guys read my mind, how'd they know?....
Speaking of the election, check out how Sarah Silverman is doing her part
The Great Schlep
from
The Great Schlep
on
Vimeo
.
Get more info here
And did you catch the VP debate? Watch the replay and play some
Palin-Bingo
while you're at it! LOL
Diora Baird for MaximUK...hubba hubba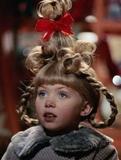 Holy life-changer!
I thought Taylor Momsen was hot in GossipGirls (yes of cos i watch it), but it never crossed my mind she's the same lil critter from Grinch Stole Christmas!
Laters y'all!