postman
Couple of random pick ups the past few weeks that arrived via mr postman
Unrivaled stud shirt
Way stoked when i opened up the package... it fits! haha, was so worried it would be too tight (or self too fat)
Them studs are too awesome, and that contrast pinstripe? Loveliness!
...the most anarchic, y'all!
Electric cottage selvedge denim
Another trip down memory lane to my fave year '02. Quirky zip pockets aside, was looking for baggy denim and thought it fitted the bill pretty much. And take note of the rear zip pocket, you'll see it being retro'ed in the latest HeadporterPlus denim collection ;)
w)taps "henson"
I loved this collection by Tet, simply coz it replicated the USN flight deck jerseys, where they stenciled their call-signs or names for id. Yea, i know, its purple, but hey, i think it can work with layering
FCRB jacket
Ah, the Pièce de résistance... the final jigsaw
You guys have no idea how much i've hankered for this jacket ever since eyeing it in the street mags (darn you, Japan! haha)
Oh, what about those packable, seamless, waterproof, gore-infused new-age, NS(F)W collection? Pft, but they ain't FCRB (i know, i'm an ass...and lovin' it haha!)
Wind-proof, rain-slick, fleece-lined (soph)istication rules
Oh, and 1 more thing...my trilogy is complete:
FCRB tee, jersey L/S and jacket
its all about the hunt, son! :)
(hype)beastie boy on the lurk
GDEH|GDEHnim|Cons HF|wired h|Stussy(hiroshi)no vis
Had an awesome sashimi lunch at SushiTei and ran some errands about town. Lots of touristy folks out and about in the insanely-warm weather. It could only mean one thing...
F1 is in town
couple of prep shots
Was lucky enough to catch some of the developments before the mad rush, and boy, i'm def impressed by how much they accomplished in so little time. Weeks ago, that pitlane just fresh tarmac and concrete!
And more shots from the 1st practice session on Friday
Adrian Sutil, Dave Coultard, Jarno Trulli, Nakajima, Nelson Piquet Jr, (lady-magnet)Kimi and (blazin') Massa
The views of the circuit against the cosmopolitan skyline are absolutely amazing, and i'd say the SingaporeGP has aready surpassed all expectations. I'm so gonna get me more F1 action for the next one!
---
DROPZ
Goodenough UK
As mentioned in last post, i adore the ClockworkOrange theme. I need them!
Dope quality on the all-familiar "G" logo tee, and pocket embroidery. Those will be perfect with the Visvim Mayan collection (than Vis' own items)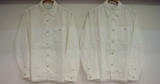 Simple shirts eh?
Peep the white-on-white detailing of a Hawaian print, look out for wooden buttons as well! yay
***
Bape x Wtaps NFS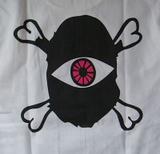 Plain and simple, i like!
---
RANDOMZ
Diesel XXX party - Oct
Its not the
24hr worldwide party
that generating all the buzz, its the hilarious viral vid!
Link
*
normally i won't even bother with mediawhore Kim K, but thse spandex are too tight (till its see through) to ignore
and i'm so glad she's into going commando...lol
*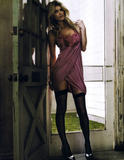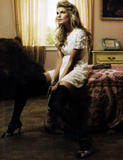 Marissa Miller for Malibu mag
Laters!