2 thumbs up
If T-bone says OK, hey, who's to argue?
McCain gets BarackRoll'd
Link
I LOL'd at this...crazy funny if you understand what Rick Roll'd means
Speaking of political vids...Madge gives her approval as well
Link
*******
street pix i'm lovin' lately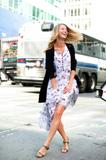 Trust the
great Sart
Scott to consistently come up with the awesomeness. Lady in (skintight)red ftw
*******
No.2 of 500
No, its not literally number 2 of 500, but my second pair of the adidas x bathing ape skate hi. How dope is this, to not only snag the 2nd design, but copping it for near retail yet again? Sneaker gods must be smiling on me
I actually find this olive colorway more "wearable". Oh yes, lots of folks baying for me to un-DS it already. What do you say, with some military BDU's or cargos?
Gimme5 MajorForce "echoplex"
A nice little find amidst the usual digs, this one references the
delay audio effects
using tape loops, with the popular Echoplex tape cartridges (anyone still knows what those are these days?) as medium
Me, i'm just stoked to get a piece of history: MajorForceWest prints + Gimme5 tees are few and far between
GDEHUK dot
Somewhat related (to gimme5), also picked up the GDEHUK dot-dot tee
Missed out picking this up during the frequent sales at Ambush, but this will do. Thinking of using it as an undershirt/layering with blazer/light jackets
And that the end of nostalgia-buiding for the past week...i assure you: more to come!
---
DROPZ
RSNT
I like the cute "hello my name is" print on the dollar bill
Self-explanatory
RSNT x unrivaled
<
This one's gonna excite quite a few folks i know. I love the HTC-esque studs, and the fact that those 2 brands coming together means amazing stuff
GDEH
This one's definitely for the fans
Fans of what? you may ask... why Master Director Stanley Kubrick's 1971
Clockwork Orange
of course
"X" for film rating (one of only 2 X-rated movies to be nominated for Best Picture at the Academy Awards)
"6655321" is titular character Alex's prison number
Simple tee, print...but speaks so much. I can't wait for the rest of the print collection. Can someone provide me with more info/help to cop? pls?
10AC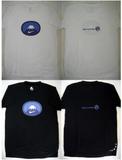 Nike celebrates 7th anniversary partnership with Caol Uno. I love the simple Fuji print, don't you?
A model i don't normally see, but i think its a dope silhouette. M.A.T for martial arts training, it has a sleek low profile to feel the ground, much like the Nike Grecko wrestling boots
Futura Labs
It almost seems like a collab between Shep Fairey and Lenny, no? Dope typefont (but of course)
Speaking of typefont, i prefer this more
SILAS Vans
The
Silas
x Vans Sk8 Hi dropped recently, and it looks great! I love the collab tongue tab
It'll be a great companion with the Amos Toys Martin X
---
RANDOMZ
Petite perky prettiness
Emmanuelle Chriqui somehow defies gravity with her perkiness!
a-m-a-z-i-n-g!
Terry Richardson waves his magic touch/wand/T-bone for GQ yet again (remember the Jessica Alba shoot?)
I love domino rally as the next kid (young at heart)...
These are sooo cool
U-Turn
Link
Pyramid
Link
don;t you just love how he does 3D? and that cat Flippy? LOL
Laters y'all