Chanced upon this quirky and utterly addictive site for
unnecessary knowledge
...will be dropping them randomly over the post =)
*
Pick ups
USN-BUShips for UDT
Automatic version of the USN-issued watch for Uunderwater Demolition Team (UDT) members during the Korean War
Just love the fact that seller noted on package:
"horological parts from flea market"
...that'll distract customs and postal staff! haha
GDEH x Supreme
One of my grails copped, much thanks to Chris. Love that reflective print!
Stussy x Alpha Industries MA-1
I do spend ridiculous amount of time trawling the 'bay, but i'd say its more a way to past time more than anything. But its times when shoddy auction titling gets you a flight jacket shipped at less than the price of a brand new tee thats priceless.
Perfect for the collection, prolly not the hot weather now, but just lovely
*
Speaking of auctions, check out this baby that
ended recently
:
vintage Levis 201 from 1890s
and my size too! but $36k...whoa

*******
Yet more proddy pics to post up
ANN DEMEULEMEESTER leather boots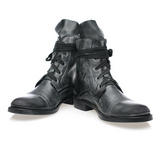 Absolutely stunning pair of weathered
leather boots
...
if only i could afford it
*
new CDG Play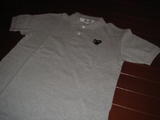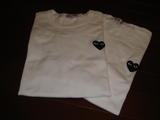 black hearts... mmm...i like!
*

*
SOPH.net
A/W 0809
L: Interesting button-down shirt with ribbed sleeve (like sweaters)
R: Striped double-layer button-downs
L: always in awe how HK manages to make them so cool: Mountain Parka
R: Multi-function Pants - pockets for mobile, notepads, stationery, bookstore...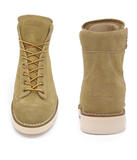 Danner boots for SOPHnet's 10th anni... tough and dependable as always. Red laces on beige really set it off
*
Uniform Experiment
I'd consder this spin-off label by HK and HF as a more comprehensive RSNT + BaseControl
L: 5pocket
R: utility tees and hoodie
L: basic crew neck L/S in various colored cuffs
R: some accessries to pair up, in signature UE logos
Saw this on auctions not too long ago, insanely pricey for a carabiner!
*
unrivaled
Quite feel this pair of leather bracelets...but prolly not for my skinny hands
*
Rock Steady tees
L: x w)taps
R: x WackoMaria
Seldom seen label RockSteady rocks out with a couple of notable collabs recently, including these 2 tees
*
*
*******
RANDOMZ
Lebron + Yao for Coca Cola
awesome 30second 3D ad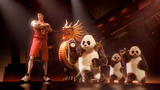 peep the vid here
Rihanna
mmm...ring...puffy...
Heidi Klum by Rankin
I love the short crop 'do, almost ouldn't recognise Heidi!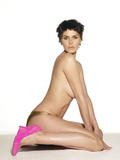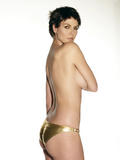 xoxo