Been MIA for the past weeks...allow me to do a little recap
0608
Saw this cute lil' bugger in the shop window and how could you resist his cuteness?! and the fact that he brought a big smile and some lovely flowers for my gal LOL =)
***
0808
I truly believe time stood still during the superlative Olympics opening ceremony. Theres nothing else i could describe what i saw. So this is what happens when you give Zhang Yimou unlimited budget, that man is a genius...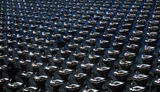 i so want those illuminated drums...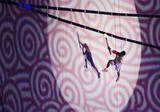 ...and just when you nothing else could top the performances? They get Li Ning to run the lap to light not only the Olympic fire but the imaginations for generations to come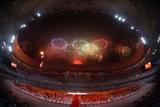 and what else to cap it all off with one of the 4 finest Chinese inventions/contributions to mankind. Spectacular
***
0908
Had the chance to view the National Day parade at the old stadium, so i was interested to see the one at the esplanade this year
new and old
A shot of the Integrated Casino resorts in the background and the familiar skyline of the Singapore River.
dry and wet
and the fine weather went away just as soon...pretty quick hands and feet by the spectators as well to don the plastic ponchos, haha! thankfully it was just a passing shower
Always my fave shot, the parade form up (peek the screen) and the guard of honour contingent in front (much fond memories)
You'll spot the rotor fleet in the background...
happy b-day Singapore!
I don't think anything else tops Beijing08, but hey, at least i enjoyed the fireworks! :)
Me after a long drive home, lugging back some parade goodies, haha
red and white
: matching the patriotic way
supremewtaps | electriccottage | nikeslamjam | porternbhd
---
DROPS
FCRB
I gotta say, this collection is rockin'...and judging by the fellow beasts, its gonna be hard to scoop these up
HB-wetdream of a jersey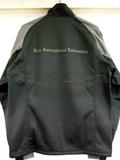 ditto jacket!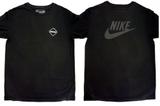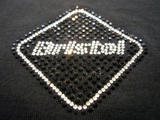 cute logo
damn, even the mobile phone charms are blingtastic
*
uniformexperiment
boy, these ties are groovy
*
goodenough
easy, simple, perfect. red please
---
real reason no work gets done
no surprises where i'm spending my time these days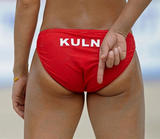 Laters! haha