minuteshopping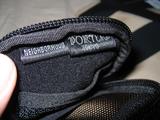 Dropped by
Surr
on ChineseNewYear's eve for a little look-see and was (not so) surprised to see hordes of kids picking out some goodies. Picked up yet more stripes for the wardrobe, the hpp is soft as silk. But more surprising was the hp digicam pouch. Thought it was wierd to see the "craft with pride" woven tag inside and then i found it really was the nbhd collab...lol, what luck and it couldn't hurt with a discount too eh
*
drops
vis
New Vis dissertation based on Tibet out and i'm liking this
Jokhang
Christo...Keeping my fingers crossed on them. And just when i just wondering on the pics and catalog info, out pops the deluge on the
hype-net
, ha. Seriously i have nothing to do with it.
btw, fyi for local folks, elks out next week.
FCRB
New jacket looks fierce as always. If i ever get my hands on one, i don';t think i'll ever stop...too tempting
SOPHnet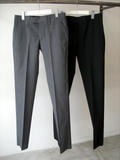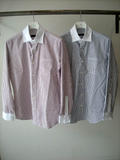 I don't think there'll ever be a real need for Teflon apparel, but its never about
need
is it? hahaha
Damn, you'll be slick like Teflon-Don in them suits (gott be rich like him to own them too, 900 a pop, ouch!) and how spiffy are those stripes! argh
Think i'll just go with these oxford button-downs...they are more in my budget lol
PAM-Undercover
crazy cool table lamp previously previewed by TK is
now out on Firmanent
...not that i can afford it though...
If they could make a ghoulish red/green glow on the wordings on that book, it'll be real rad though
Alife Barney's
I've never followed up on the alife kicks but i think these are pretty cool...according to the chinese almanac, red's my color this year, prolly thats why i'm attracted to 'em, ha. Supposed Jordan-esque colorways...nice
After the non-release of the NB576 collab, i guess alife decided to just go ahead with their own rendition of the 574
nice and clean..reminds me of sneaker customs in the days of yore
NB Hectic Stussy
Speaking of NB, the 2nd NB670 collab will be out real soon. Ever since the US market got the MT580 mould, you knew the Japs will head on to the next model the US/restofworld don;t have...LOL
NB atmos MT580J
And speaking of the MT580 going International, now the Japs gotta add a "J" to their own releases to differentiate, hehe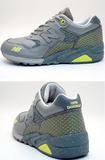 But there's no knocking the hustle, Jap colorways always on top of the game. Thank god atmos did not go too wild with their technicolore this time
Futura Labs Colnago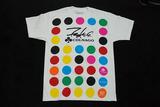 You saw the
Colnago bike
collab with Fu and Stash a while back...so of coz F2K's gotta have the gear to go with it. Yet more Le Tour polka dot trigger-happiness
technicolor camo
and if its colors you like...
Meth
drops a fab five pack at
Informants
featuring a range of camo/animal prints
SBTG/Mark
drops a collab with
MR SK
for the Year of the Rat celebrations.
Nothing against them 2 custom-meisters, but i'm just not feelin' the 80's neon/skulls/camo vibe... why not just do a full-on Vision neo-skatepunk instead of a cover-the-whole-shoe mish-mash thats neither here nor there?
JustAnotherRichKid accessories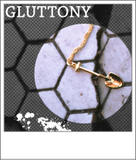 Seven Sins theme for the upcoming
JARK
collection...24K gold y'all
*******
RANDOMZ
Go ahead, i know you can't resist her... neither can
all these other peeps
Philips Aurea
awesome
Philips Aurea
flatscreen TV with ambient lighting for a different experience!
And peep the made-for-Philips film "there is only one sun" by Wong Kar Wai...too beautiful!
Eva for Bebe
One word: TIGHT!
busy busy busy...Laters!