21. The Big O

Inauguration speech was ok (given the high expectation), but quote of the day goes to Rev Joseph E Lowery:
"Lord, in the memory of all the saints who from their labors rest, and in the joy of a new beginning, we ask you to help us work for that day when black will not be asked to get in back, when brown can stick around … when yellow will be mellow … when the red man can get ahead, man; and when white will embrace what is right. That all those who do justice and love mercy say Amen."


Touching shot of Tommie Smith and John Carlos and that prez can dance(!)
speech-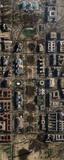 -less


Blue goes to White...and #44


pics courtesy of Boston Big Picture
24. Shopping

GDEHUK|Levis Fenom|Visvim FBT Shaman
26. The Big Red Ox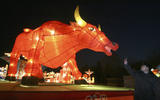 pic
Chinese New Year
and the herald of the year of the Ox amid a topsy turvy year of financial turmoil, with yet more uncertainty ahead. One thing's for sure: give thanks for what you have and strive harder for more.
27. CNY visiting

Vis Weller polo|Vis Fluxus|Nike Fragment tennis
Went visiting the relations with a bag of
mandarin oranges
. Always good to see my grandparents and elders in good health. Good times or bad, what matters most is health and happiness. To those celebrating, best of wishes for the new year!
MAILDROPZ
The postal folks pulled major shifts and overtime to get these to me...thank you!

Supreme "black president" Tee & boxing glove keychain
Just in time for the big O's inauguration..."momma said knock ya out!" hahahaa

nowhere: "Last Orgy 2"
Big shout out to the man about London town (and seen at just about everywhere else fashionable these days), Stephen. From the exclusive collection curated by
DoverStreetMarket
paying tribute to
Nigo
and
Junio's
groundbreaking
nowhere
label/shop in Aoyama
The OG prints would've been few and far between, but these will do very fine, thank you very much!

Bathing Ape x Stussy camo jacket
I'd gone total ape-shit over these. Insanely hard to find for a fair price, and trust me, i waited
years
to finally cop it! Proving yet again that Stussy's the masters of collaboration/double-name in streetwear, this was way ahead of the game. Windbreaker/raincoat jacket, digi-camo pattern with angry-ape head motifs, velcro nametags and even an ape general lapel tab, and removable sleeves for warm weather ops...yep, certified ape-shit bonkers LOL
---
RANDOMZ
Interview with Yone
...The most important prerequisite for my job was that I wanted to stay attractive to women
Oh Olga...
For Maxim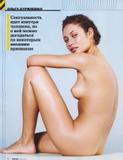 In Paris Fashion Week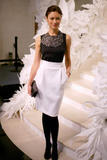 Rihanna!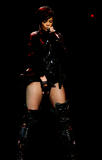 have a good week ahead, take care y'all!