MIB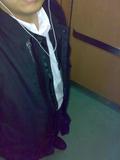 Skies opened up the past couple days enough for me to pull out the
ACR S-J4TS
. I must say, its the most perfect jacket i've ever worn...and the colorway even matches my Vis Nam-Jum's(!)
MAIL CALL
Yet more tees: Finally got my hands on the Sillything x Stussy (thats not over-priced) and a very retro GDEH tee (i only remembered vaguely seeing it from a Jap mag)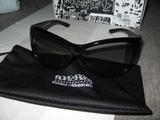 Never one to pass up a good deal (unfortunately for my wallet, there were many), snapped up this Stussy x NBDH
Boneyards "Bandit" shades
for a pretty penny. Now i can look like a motorcycle meanie or a bugged out Bono...LOL
saaag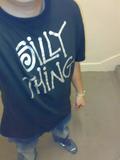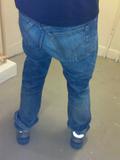 stussy|LVC|NB587
: does my ass look big? its just the sag, LOL
Went strolling thru' town with the GF, the x'mas lights and decor is up and running. Everyone's in a hurry to snag the festive dollar before the recession close up their wallets
Spotted these on the supermart shelf and promptly picked up :)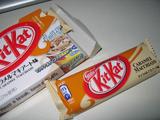 It really tastes like the McFlurry ice-cream! So cool
Also picked up a copy of Newsweek
...doesn't Obama look endearingly like
Alfred?
I almost expect the cover to read "what, me worry?", but of course loved the fact that Newsweek simply left it at "44": short and sweet
Y'all seen the
700+ mag covers
of his historic win, so how about this?
Awesome mosaic by an enthusiastic fan
, with viewable version and super hi-res printable version for your download!
---
DROPZ
stuff i'm lovin'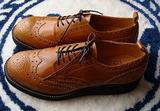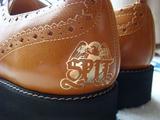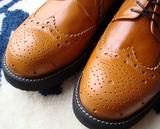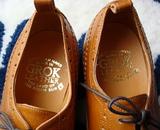 These wingtips work boots from
GROK leather
for SPIT are fantastic. Imagine a well-worn oiled and scuffed pair...perfect
---
RANDOMZ
The Killers "Human" at MTV:EMA
This vid is simply incredible. I mean, catchy song and all, but the combination of video display and stage setup is amazing: from "how'd they do that?" to "oh wow"
But before you get ahead of yourself, check out what the same production company did for Etienne De Crecy: serious mind-f**k!
Link
*
Burn*E
I've no idea whether you guys noticed this, but i certainly did while watching Wall*E
This cute little robot that was doing welding work and got locked out of the space station in the midst of Wall*E's adventures! And now Pixar has built a little film short that happens in the concurrent time-space as the movie!
*
One-77
So based on an
automobile upskirt,
more than a 100 wealthy b******s, ahem folks signed up for only 77-made Aston's
Then again, you know they're gonna throw everything at this baby for a truly memorable work of art:
Normally you get CarbonFibre body, Aluminum chasis, but the one-77 is CF chasis and AL body...whoa
via
*******
so Steven Meisel's
Dogging
photos were deemed too racy for Vogue Italia, but
V mag
picked it up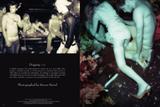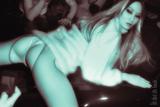 I don't know whats the fuss, perhaps it was a publicity move by Steven or VMag? cos they were simply a tribute to
Kohei Yoshiyuki's The Park (1971)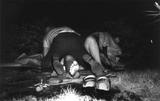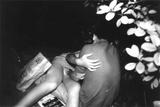 voiceover feature by NY Times
and
the write-up
photos via Yossi Milo Gallery
*******
OK, last vid of the post
"Get your 90's on"
cos i'm so so retro....hahhaha
"tamagotchi...beanie baby"