weekend/weakened warrior
Summer's truly on now, felt the ridiculously warm weather amid the insane humidity. Boy, just wish i can soak in a tub of cold water all day...
I couldn't even be bothered to venture anywhere else, anything in the sun just seems too far away...okok, on-point characteristics of an old man, what the heck, i could care less lol
It is only these times you truly appreciate the icy blasts of airconditioning in shopping malls (global warming be damned). Lots of warm-up (yeap, pun) sales as a prelude to the annual crazy sales season (aka "summer"). Got a lovely deal for the
'08 L'eau d'Issey
for the lady to add to her collection of Issey summer fragrances
Uniqlo|Fenom|N(N)
Accompanied an aunt to town to pick up a Tag Autoracer for my uncle's b-day pressie...prob one of the fastest pick ups i've ever seen (haha)...so some ladies do shop like men, heh
mail drops
Couple of stuff in the mail the past week
Bapexclusive "angry apehead" print
Yet another holy grail picked up. No, don't ask me exactly how many constitutes a holy grail, or final last search, hahaha!
One of the hardest search back in the day, so glad i managed to track down one at a low price... now to find more :)
DJ Krush MiLight - Mowax - Futura2000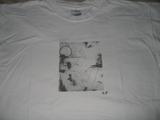 this one came out of the blue during the usual hunting rounds. Around the same time (1997)of DJ Krush's LP MiLight released under Mowax label, the LP sleeve featured F2K's artwork. The tee print captures the artwork, showing both front and back of the canvas. Dopeness
*
streetweartoday
Perhaps reflective of the current dearth of creativity in streetwear as we knew it recently, i couldn't find much interesting stuff from latest issue of
STW2D
. I did however find this spread involving kids utterly cute...maybe i'll direct them to Mr A's attention, haha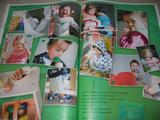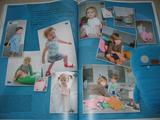 funny how the term "kids wear" will still be apt even in the grown up form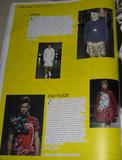 A sneaky peek at up and coming Brasil streetwear,
and Glen E Friedman's tie-up with Shephard - Obey
and of course, cover story, Johnny Schillereff of Element skateboards
*
monocle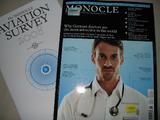 By contrast,
Monocle
is growing from strength to strength, becoming the current affairs read du jour
Check out the very dope spread on cruise travelling
Lost of fash mags tell y about deck shoes and nautical wear, but how many have this spread? nada
loved that lovely Porter combo in the last pic above? heres yet more travel bags. sick Goyard
and of course, what to pack for that short jaunt
and an aviation summary that is very comprehensive and succinct. much appreciated!
*******
NBHD oyster bag multi
speaking of lovely bags, i quite adore this multi-patch, multi-pouch hold-all
get it here
*
Tiffany & Co fixed
one for the fixed heads
, one of handful built in 1890s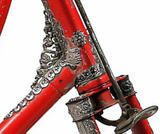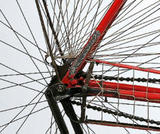 Too beautiful for words
*******
RANDOMZ
Kids say the wisest things
Link
Viral vid for Levis?
Link
Pachelbel's Canon
b-boy style? i dig
Link
Nike - Cesc Fabregas "cool under pressure" by W+K
adidas "Dream Big"
Link
Gotta admit, 3 stripes win this round ;)
*******
Emmanuelle Chriqui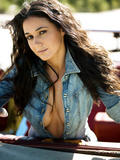 dopeness on a stick
Shannon Elizabeth for Maxim
still doin' it for me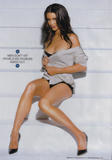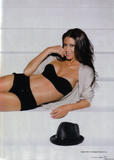 laters, y'all