mayday mayday mayday
New Balance CM576DBK:
I dub thee "black mamba"
Times like these i really sneak a peek around my back...how in the world did those guys know what i had in mind?! Its like NB-id! ha
Sick buttery soft leather uppers with brogue leather detailing, snakeskin accents (spot 'em under the big N!), full leather extending to the lining...and of course, the stickler in me had to go for the uni-color midsole, how else to rock these at the workplace?
Perfect complement to my pair of milk 576, big ups to P!
Local folks, ask for them (and the brown pair) from the good people at
Limited Edition
*
i am iron man...
Ok i'm not... but anyone of the packed cinemas over the May day holiday will be screaming it inside their hearts as Rob Downey Jr slips into the iron suit and blasts the bad guys.
I do however wonder whether i'm really getting on in years when i read reviews/blog/critics saying "what an awesome theme song"...duh, its pure vintage metal rock there, kiddies. How vintage? think 1970 ish, lol
Link
. From 10th anni of Ozzfest in 2005...and Ozzy is still as crazy as ever
Still, its a good sign for the summer blockbuster season. And as with all comic/fandom movies,
always
stay on after the credits, you won't regret it (unless you're a non-fan, then, um, nevermind). In which case, non-fans will rather enjoy the peeks of another age-old fave coming soon...
Indy!
*
Bats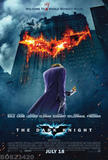 But of crse, all these summer gems are just whetting my apetite for Bats...lovely pics for the desktop wallpaper in the meantime
*
Nike Wmns Air Rift x Milkfed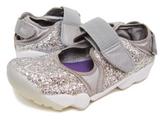 Bring on the bling this summer...a very select few dropped at
LimitedEdition
rather quietly.
A nice alternative to glittery ballet flats, no? :)
*
drops
Number(N)ine T prints
Like how
Hiroki
fleshes out his dissertation on the human/nature resolution every season, Takaharo never lets on with his rock inspiration and in particular, late great Kurt Cobain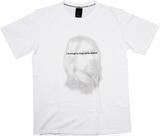 Part of the long-drawn tribute, they feature priceless quotes and soundbites, most of which were captured in Kurt's journals and letters, as well as Neil Young's inspiring song lyrics. Neil once called Kurt "one of the absolute best of all time for me".
Lover, there will be another one
Who'll hover over you beneath the sun
Tomorrow see the things that never come
Today

When you see me
Fly away without you
Shadow on the things you know
Feathers fall around you
And show you the way to go
It's over, it's over.

Nestled in your wings my little one
This special morning brings another sun
Tomorrow see the things that never come
Today

When you see me
Fly away without you
Shadow on the things you know
Feathers fall around you
And show you the way to go
It's over, it's over.
Barring the high price tag of N(N), i would so rock these tees, rather than recent crude
tribute abominations
*
Kangol Fragment
in my ongoing dress-like-
Hiroshi
mode, help me make a decision... white? blue? orange? (black's sadly gone)
*
rejuven8
part Air Kukini (1st version), Zvezdochka (still need them), Presto (1st version), Huaraches (thank god for slip-on inner booties)...these Rejuven8's are pretty on-point. Seeing as how Nike usually messes the future renditions (Kukini 2, Free, Considereds, Max360...etc etc), i recommend to cop these while you can and enjoy them when the subsequent "upgrades" appear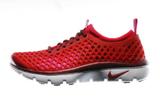 Got a feeling that the awesome colorways will be womens-only (those dope-heads at Beaverton always do it), so give me a holler if you spot a wmns US12!
*
Stussy x Milk Beijing
Love these 2 new colorways of prints for w-name
collab with Milk magazine
The
Chinese opera masks
should look great with the NewBalance "Masks" pack in the coming months
Look out also for
two
new
for Stussy HI featuring Ghost's rendition of the iconic Stussy logos
*******
Tree Painting, no really... tree painting!
Awesome artwork by
Tim Knowles
...tree painting! =)
*
Audrey Kawasaki
Really dope artwork on wood panels by
Audrey
...i would so love them on my walls...
Check her
livejournal
for some behind the scenes views
*
Complex/adidas - what makes a superstar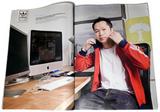 Promo featurette in
Complex mag
starring some familiar faces in the game...including
Yu-Ming!
haha
scans via sneakernews
*
Nike Football - take it to the next level
Awesome new ad,
helmed by none other than
Guy Ritchie!
just love his in-yer-face approach, of a Dutch-national-Arsenal-EPL player rising to the top, offering first-hand on-the-ground looks of some of Nike's/the world's biggest soccer stars (shots of the tussling
Materazzi
and cheeky Cristiano and Ronaldinho are priceless)
Ed: hmm, lots of hyphenated phrases lately...need more alphabet soup me thinks
*
Monocle
New issue dropped
, lots of gorgeous shots and interesting reads as usual
spotted a feature of the
SIA A380
cabin interior
Faroe islands is more than just a soccer minnow
Norway's education architecture
fashion spread of smart, relaxing office wear
cover story on world's hardiest 'hood - Beirut
*******
RANDOMZ
Battlestar Galactica by Richard Prince (Interview mag Apr)
These are hot hot hot snaps.. and apparently they are replicas of a photoshoot "Girlfriend" Prince did way back in 1993
Could Rob Downey be the new Clooney? hmmm
Gywnn in GQ UK (its Iron Man-month after all)
she's still hot though...schwing!
laters y'all