end July

(L)Supreme|LVC|Stussy Dunk
(R)BlackFleece|Visvim Fluxus|Nike HF tennisclassic
Headed up to the launch of the mega mall that is
Ion Orchard
...not to mention along with the rest of the population. I mean, what else is left to do around here anyway, right? :)
Truly immense building proportions, the mall has 4 basements of shopping and food haven, not forgetting the 3 storeys above ground housing the various couture boutiques. The building folks didn't foolishly set out to outbuild Dubai Mall or Mall of America for sure, but coupled with the rest of the malls along the Orchard belt, its pretty unrivaled in the region.
***
Caught the nasty flu bug at the end of July, was really miserable, urgh
A fever that doesn't go away, even when i thoroughly flush the body system with copious amount of H2O (but thankfully isn't H1N1). Furthermore, i also had a weird combo of runny nose, hacking cough and a weak bowel (but thankfully isn't stomach flu or food poisoning). The fever came down if i move around, but i'd sneeze/cough and have an urge to run to the toilet. Rest in bed and my body temp heats up like the Human Torch. Dammit, talk about caught between shitting rocks and a hot place. Suffered for 2 whole days with a lingering cough...sure has been ages since i last fell sick
***
MAILDROPZ

headporterplus and unrivaled
Managed to score this pair of dress pants for below retail, i couldn't believe my luck either. Nice way to retire my threadbare pair of pants for work wear.
A couple of knickknacks as well:

CDG homme belts|Supreme ashtrays
Not the right belts for work, but will be great for my denims...and a couple of ashtrays for my future (non-smoking) home. Heck,its just a couple bucks anyway, i'll just use it a paperweight haha!
---
RANDOMZ
Some lovely Miranda Kerr in Victoria Secrets...roar!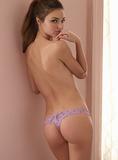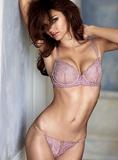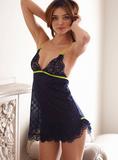 xoxo