01. Met up the fairer half of Int'l man of mystery to hand over the quarterly "loot" :). Also managed to catch
"slumdog"
on the silver screen. Its a lovely show with a heartwarming story at its core for sure, but i wouldn't say it hasn't been done before by other Asian movie powerhouses. Hollywood has alot more to discover i guess

"lets get lost"|Fenom|Bape Manhunt|wiredH|S2C "hiroshi"
07. The weather has been cooling the past week, with more heavy downpours. Yup, just about the time for the yearly April showers, thats about the closest we get to Spring/Summer...hahaha. The GF picked up her
MAC x hello kitty
collab makeup goodies, from what i must say, a pretty extensive collection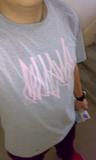 Supreme "script"|Fenom|Converse "HF"|wiredH
MAILDROPZ

Michael Lau "Lamdog football"
picked up the "michael" figure for cheap, i like the black-on-black, sorta like FCRB feel don't ya think?

Number(N)ine leather/python keyfob
N(N) will be definitely be missed. Besides goth/rock/punk/metal themes, theres always gems like this leather keyfob. Really wanna find more of them, anyone have links/hookups?
---
DROPZ
Supreme

Lou rocks the streets on both sides of the pond, i'm stoked at the new season
RSNT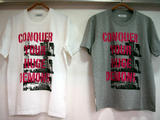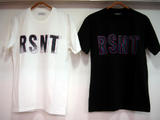 mmm, i need those leather accessories
FCRB
new damaged denim, warmup and pdk jackets... i have too much those, but how do you resist the FCRB-take? argh
Sophnet x Teva
Part of the anniversary collab, i can't remember the last time i wore Teva's, and these are crispy clean!
FuturaLabs
new prints from the master
Hope Rides Again
Nike & Lance Armstrong unveils a new collaboration to launch global art exhibition and sale to support the Lance Armstrong Foundation. The "Stages" tour will feature almost 20 of the world's creative and diverse artists to create works of art inspired by Lance. Peep some of the pics courtesy of PaulMittleman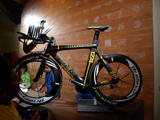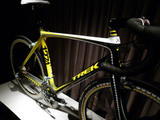 notice the Barry McGee and Kaws artwork?


Re-interpretation of rarities by MrCartoon and FuturaLabs? hype-dom here they come
---
RANDOMZ
An apt illustration of how similar yet far apart the 2 are these days
"when you have cash to burn, i guess it doesn't really matter at all... but seriously, ice cream on a goyard compared to an all-black? i know where i stand"
Visvim 0910
i know lots of folks went nuts at the Meguro rice factory
Looks i'm lovin'...
floral DocMarts, leather holdall and wrap-dress (i heart Zanita..)
Kate Beckinsale rocks the leather so well...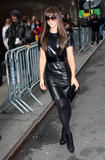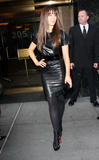 "helloooo, nurse!"
Miley goes jogging...
in bikini top, boat-neck tee and denim shorts???
and our eyes rightfully agrees and go along with her too...
Megan Fox splits from the loser boyfriend of Brian Green, does CoffeeBean in LA, and proves good things only happen in La-La-Land
rockin' IT-trend of '09: Current/Elliot boyfriend jeans
shows some black lace, and Boing!!!
The Foxxy lady knows how to rock the tight and skimpy the right way
i'm getting so used to seeing her alone now...awesomeness
laters!