ZOUK mittens

newest "pick up", major work in progress, and new beginning for the 2 of us...

Blissful celebrations for a couple of close friends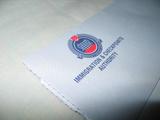 03.01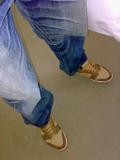 NBHD/Stussy|LVC|Nike/Stussy|WiredH
One of the few occassions i actually do any shopping locally, year-end sales and the festive period continues. While the financial crisis hits on all levels with natural tendencies to curb spending, the wierdest non-conformists remain the shoppers in town on any given day...do keep it up, they might just do enough to spend our way out of this calamity :)
05.01
and on the 12th day of x'mas, turns yet another page in my life
Just glad to be able to spend some time with family and loved ones
Realised that i've been worrying too much about work and forgot about relaxing. Figured out that i have enough leave from work for a 4-day work week for the whole of '09...not that it'll ever happen, but hey i thought i should at least try. And so yours truly took hard-earned long-weekend in the 1st week of the year
09.01

[L]F2K/DJShadow|RL madras [R]GDEH '91|LVC
Just happy to laze on the bed for a couple hours more, tidy up the mess of a hole i call my room (and thrashing 3 big bags in the spring-cleaning process), have a rare weekday lunch with my dad, stroll in the jaw-dropping ginormous superstores that are IKEA and hypermarts and capped off with a nice ol' fashioned dinner by the beach with the GF.
I love that GDEH vintage tee from '91 though. Been fiending for it ever since i saw it in a jap mag (curses, HF! haha)
Gosh, just realised i did too much on my "rest day"!...LOL
10.01

Number(N)ine|GDEH'91 pants rollup|rubber flipflops
The new year is already looking up. Had a pretty fun BBQ at the seaside. Been a couple of years since my last BBQ. This time there was really an abundance of food, booze and late nite shooting the shit: ingredients of a great time!
Broke out the N(N) "GnR" tee (though i slightly regret with how much i smelled of burgers and sweet meats afterwards, ha), paired with yet another '91 vintage GDEH. Its a trackpant with tearaway mesh lining, rolled up for the sandy sojourn
---
MAILDROPZ
An example of how diverse my pick ups can be, these were dropped off in time for my b-day
Thom Browne
Stoked to have them in my hands finally, quality and fit is perfect. Can never have too many striped button-down dress shirts...
Ape vs Mowax: Nigo vs James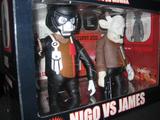 I didn't quite realise how big the figures are, they're too lovely to be cooped in the display box. Seriously, no one does streetwear/culture like this anymore. A timely cop, with the relaunch of the "nowhere" capsule collection at DSM in London, no?
---
RANDOMZ
HouseofHolland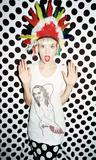 Henry Holland drops some new prints...i prob can't do such prints anymore, but cute all the same, ha. can you guess all the designer caricatures?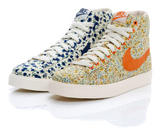 I don't really give a hoot what others say about these
Liberty of London
Nike Blazers, i love 'em! Might be hard to match with the color, fabric and silhouette, but find me my size(help, anyone?) and i'll rock 'em for Spring and Summer!

Coraline Dunk
Wouldn't think Neil Gaimen to resort to dunk releases to promote his works, but i think this tie-in is a pretty good fit. With the movie primed for Feb6 release date,
Coraline
has lots of promo campaigns, but a 1,000 pair
fan edition
is excellent, complete with, fabric upper, wooden(?) button and stitching details. Such marketing potential, interesting characters, engaging storyline... reminds me of...
09.09.09
Link
Produced by the brilliant twisted minds of Tim Burton and Tim Bekmambetov ("Wanted") and directed by
Shane Acker
(of whom his
original film short for 9
won an Oscar in '06 is based on), this is a post-apolyptical epic sci-fi adventure.
Peep the HD trailer
here
. 09.09.09 is too long to wait!
and how dope is that background soundtrack?
Bat-Manga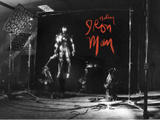 Behind the Iron mask by Jeff Bridges
16 X 9
Laters y'all