KB's wedding: Thom Browne french cuff, HPP pants, Visvim Buckminster Cap
bonus for the occasion: Viktor&Rolf cufflinks
Always great to catch up with pals, and happy when the buds get hitched
***


Randomz (L): Supreme T|Visvim Eigers|Stussy Hiroshi's
Randomz (R): Lacoste polo|LVC|NB576
downtown shopping still dull but having an iphone cuts boredom to a minimum
***


Dinz with frens: Uniqlo Philip Lim|LVC|Visvim Lhamo
***
Cengkareng: popped by for 2 days for work and some catching up


touch down: Thom Browne oxford|Fenom disco|PadmoreBarnes Supreme (no vis)


a sign of the no frills kind of service at the hotel...
After pulling a long overnighter at the airport with some audit work, hibernated the whole morning with some TLC and FashionTV on the cableTV...
then ventured out to the (in)famous Jakarta jam to met up with some super-nice pals for dinner.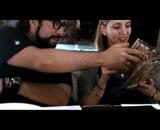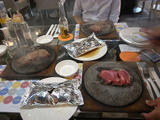 Wagyu beef on hot stones downed with some beer and after dinner latte: superb!

And not too long after, its time for the return...

...I be on the next flight, paying cash,
first class sittin next to vanna white...

benefits of a window seat, my fave cloud sighting moment, lol

and then land-fall...home sweet home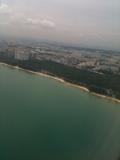 ---

PICK UPZ
of course not forgetting my usual pickup shots...stuff for the month


little red box: a lovely pair of cufflinks i have in mind to wear for some upcoming dinner functions. i just adore the oxblood red



starting to get into some CCP, but gotta do it slow before it depletes the bank account

always a slave to the ape, yet more vintage finds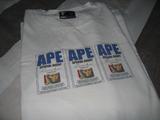 secret agent ape



warhol-esque print



Medicom Fabrick bedroom slippers, by A-Cycle and Maharishi
Nowadays i always have an eye out on stuff for my future home, and i just couldn't pass up on these lovely comfy slips.



Supreme Hanes tee, so so soft and comfy for an undershirt. Prob won't hold up too long with frequent washes though...should i stock up on more?



Supreme beanie: something for the trip to NYC



WK Interact gallery tee...been after one of his tee prints for a long time, will so love to see his artwork in person if i can



pointy-ear men: my weakness for the Futura creation at work again. These Maharishi Unkle sno-pants round out the clothing set so to speak, haha



Oakley Frogskins x Eric Koston: serious love at first sight on this. Woodgrain detailing to bring out the skateboard flavor ala Michael Lau's Dunk SB.

SWEET
dreamin' of the big apple...
"shit i make the Yankee hat more famous than a Yankee can..."