Sure is an eternity...
If you've been checking back on my blog for the past month, thousand apologies for the disappearance
Just one of those mood swing kind of thing
Still alive, still kickin'...maybe more moody, but yeah, still around the block. Nothing like some retail therapy to perk up my mood. Thought i'd kick the habit of my spendthrift ways, but i guess never say never...
MAILDROPZ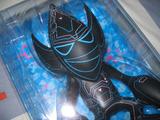 Medicom for MoWaxArts
Crazy little critter for my future display shelf...which i expect will have to be pretty massive to house all my spendings of the past decade LOL

Bathing Ape x UNKLE BapeSta
Hard to be a spendthrift when you come across grails. Not deadstock? who cares, i'll just thrash the heck out of it while rockin' matching unkle tees, haha
And nothing like some summer sprees...

Supreme x Malcolm McLaren


Visvim Eiger Sanction ripstop shorts


Sophnet houndstooth short pant
Shout out to the 78monster for the hookup. The Malcolm McLaren tees are the best prints for the season imo. No idea when i'm gonna be wearing them goin' by the rate i'm buying up tees, earliest estimate puts it at early-2011, LOL! But hey, thats the way i like it, wear what i like, when i like...may be a hypebeast, but not a blind one.
Some precious shorts for the hot hot weather as well. Really like the improvement to the Eigers this season, fit is superb! The Sophnet houndstooth was a nice catch, big ups to 78 for recommendation. The best bit about them shorts? RiRi!!! hahahaha
---
RANDOMZ
Caught Transformers last weekend... well-worth the ticket price for Megan Fox
She did exactly what Michael Bay asked of her: just appear and be sexy
at the Late Show, showing some deep cleavage
goddess-like (aka angie-like) at the LA premiere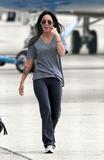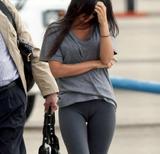 sexxx....