1May

unrivaled|headporterplus|visvim kooning

Dropped by Shirley's afternoon wedding reception at the Sheraton's famed Dining Room. Lovely view befitting a lovely bride, blissful wedding wishes from the bottom of my heart!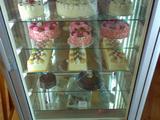 Followed by a quick stopover at
Perla's pastry boutique
to pick up a pair of lovely cakes for Valencia's house-warming party. This place is tucked away in one of the most secluded locations amidst the posh homes in singapore's prime housing districts, and it had better be. A family-run business encompassing a restaurant, wine bar and pastry boutique in one, the food, service and ambiance is so good you wouldn't want to share it with anyone else!
3May

RL|headporterplus|undercover|ape x casio
Hit up the new Uniqlo store Tampines1 mall. Damn, its like a bloody fish market with everyone snapping up the stocks and people just waltzing around and generally blocking everybody else's way. Seriously so unlike the stores in NYC and Japan. I dunno about the rest, but i sorta feel it cheapens the vibe. Sure, prices are low and hella reasonable (promo sales for summer tees/polos, dirt cheap supima cotton items), but housed in the same environment where the local rears its ugly mentality, its a turn off for me. Hope the next one at Ion Orchard fares better
MAILDROPZ

Levis 522 x Junya Watanabe
One of the designs i've always wanted, i was pleasantly surprised by the selvedge denim and general fit on me. The 522 is a slim-fit low waist cut, and i just decided to take a chance (hey, its not everyday u come across a JW pair). As long as its not low enuff to see pubes and my lardly tummy doesn't spill over, its a thumbs up (ok, so sorry for the over-visual adjectives there) hahaha

Goodenough x Complete Finesse sweater
No reason other than "just because its by HF". Rule #234 of streetwear-otaku: party like HF in 1999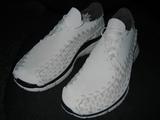 Nike Free Woven 5.0 Premium
Yeah, its a mouthful of a name. Basically a hybrid of Nike Free sole (so flexible its like walking brefoot), a woven upper like the Hideout footscape and primo suueeede! Gotta blame S78 for getting me hooked while hunting a pair for him, LOL. Perfect for summer! and remember: no socks allowed!
*******
Lots of pic bloggers abound, do check out fellow otaku Urban Camou's new site thats stores all things lovely:
Florilegium
yeah, i got you to wiki the meaning of the word, didn't i? :)
*******
RANDOMZ
Gisele for Numero Jun'09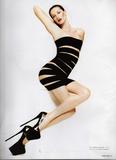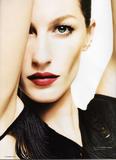 so so hot
Megan Fox for Esquire Jun'09
shot for Esquire magazine using the RedOne camera for stunningly hi-def pictures...you can almost,
almost
reach out for Megan....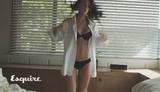 Fulfils all 12 commandments of a hot chick video:
abnormally stretching while waking up to emphasize tits: check
man's white shirt: check
tight swimsuit: check
beer swig: check
tossing and turning: check
flames!: check
over-chewing bread thing: check
picking off crumbs off chest as if it was nothing: check
leaning over to check makeup in little black dress
making sure fastening mechanism on garter belt is secure: check
licking of luscious lips: check
chris cornell soundtrack: check
yep,
that
tongue...
off to dreamland